Posted 11 years ago on Sept. 27, 2011, 2:31 p.m. EST by OccupyWallSt
Tags: communiqué
This is the tenth communiqué from the 99 percent. We are occupying Wall Street.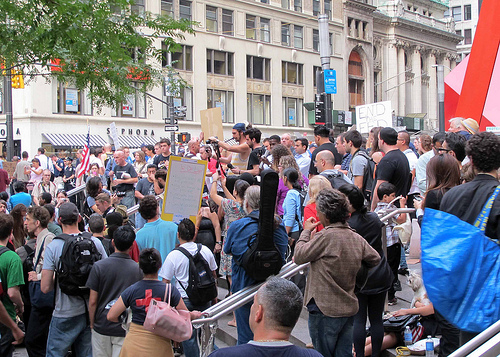 On September 27th, 2011, we marched on the Financial District's Luxury Night Out, where couples wore outfits that cost more than we will ever make in a month and looked at cars that cost more than we will ever make in a year, afterward, they went back to one of their many houses that cost more than we will make in our lifetime.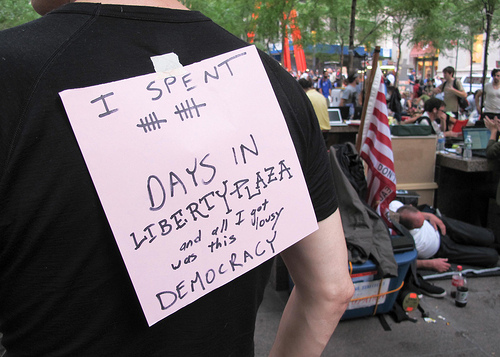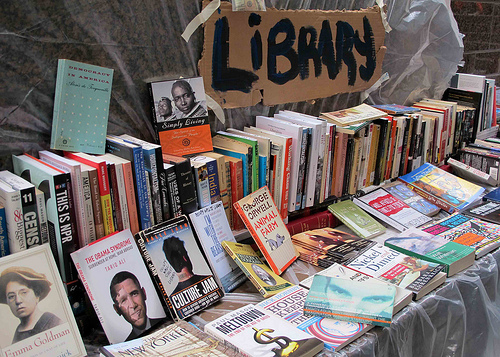 Occupied Boston doesn't need a bullhorn to have their voices heard. They have the people's microphone.
So does Michael Moore, who addressed us tonight.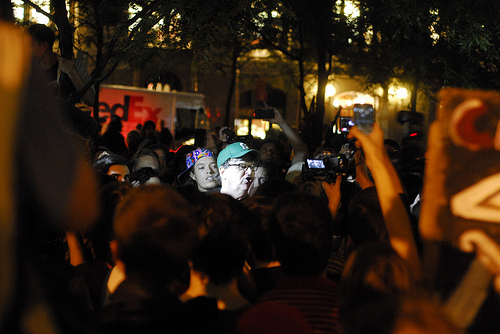 Occupied San Francisco grows larger every day.
Occupied Chicago was dispersed but not defeated. They will regroup and reoccupy.
So far at least 52 cities in America are occupied or organizing. We span at least three continents.
Add your home. Make your voice heard.
We are growing. Block by block – city by city. We will see change in this country, in this world.
It will happen sooner than you can imagine.